The values of the IFA are in line with ESG practices since its creation and we seek to impact the youngest with positive examples so that their attitudes towards society are increasingly responsible. Our belief is that entrepreneurship can change lives and new protagonists must take responsibility for achieving their dreams, transforming the world into a better place for everyone.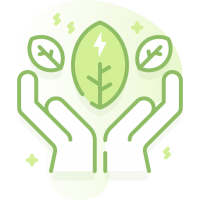 Environment
Our workshops always use recyclable materials and all participants must consider the impact of their attitudes on the environment.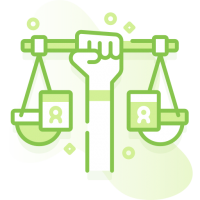 Social
Everything the IFA does is free and aimed mainly at the most vulnerable, stimulating their dreams, empowering their actions and creating equal opportunities for all.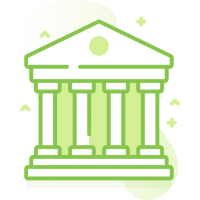 Governance
Governance at the IFA is an essential pillar for its continuity and we follow internationally recommended practices of transparency and ethics.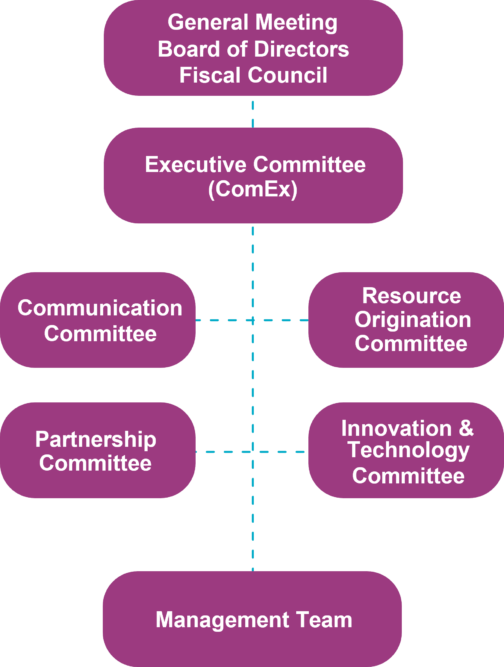 General Meeting and Board of Directors: Collegiate body that oversees the purposes of the IFA, expressing the will of the founders.
Fiscal Council: Gives opinions on balance sheets and reports on financial and accounting performance and on property transactions carried out, issuing opinions to the entity's superior bodies (Law 9,790/99, item III of art. 4).
ComEx: Discussion forum on the main challenges and opportunities of the IFA. It meets frequently to provide recommendations to the Board of Directors and the IFA management team.
Communication Committee: Develops IFA's communication and positioning guidelines, in charge of contacts with agents who can contribute/enrich communication.
Resource Origination Committee: Responsible for identifying sources of financial resources and developing resource origination plans.
Partnership Committee: Responsible for negotiating and establishing partnerships that reinforce the execution of the purpose of the IFA.
Innovation & Technology Committee: Responsible for keeping the methodology of IFA up-to-date.
Management Team: Responsible for daily activities.