Free app to teach our entrepreneurship workshops
With the IFA app, instructors and educators from Brazil and the world can teach our entrepreneurship programs to children and adolescents in a practical way. It is totally free!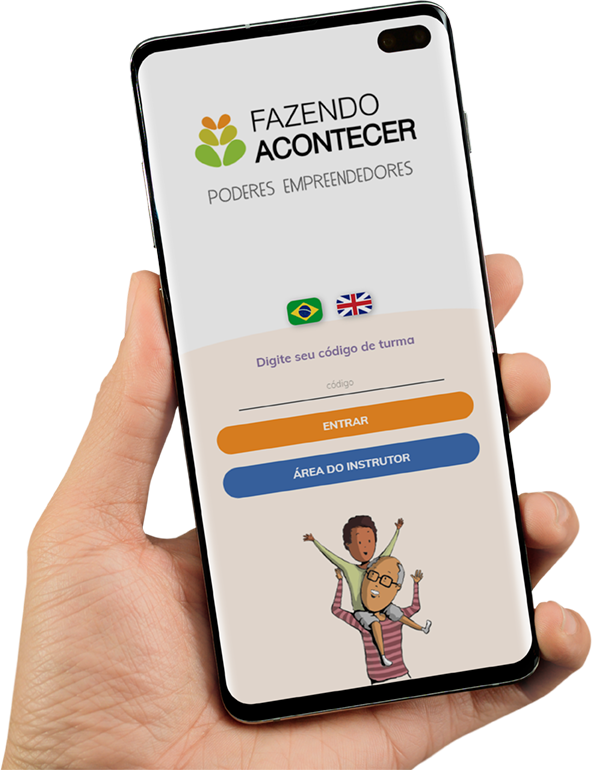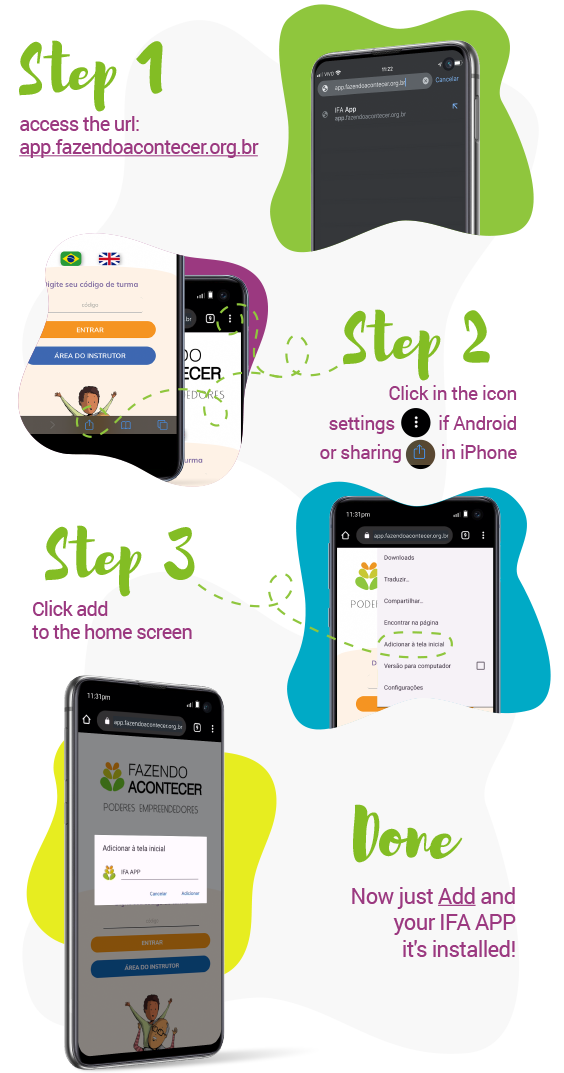 By downloading the app and registering for free, you have access to the innovative methodology for teaching entrepreneurship to children and adolescents developed by IFA, that has been positively impacted thousands of young people in Brazil and worldwide.
Our programs can be taught both in regular schools and in extension or after school programs. Entrepreneurship is worked by IFA as a set of skills that can and should be developed by young people, encouraging them to dream and, with that, understand the paths they need to follow in life in order to achieve their dreams.
In the app, the instructor has full access to the methodology, training and all IFA workshops to teach the content in any environment, whether at school, in the condominium, club and even at home.
Participants can and should also access the application to learn about their entrepreneurial powers, choose their avatar, write down their missions and track their scores and achievements.
Whether you are an independent instructor or a representative of a governmental, NGO or private institution, feel free to use our content, just registering on the app. In addition, to those who complete Campaign Mode classes, we ask that you contact us by email contato@fazendoacontecer.org.br and we will send a special gift to the participants: the IFA entrepreneurial powers printed in miniature format.
This is our recognition and encouragement to have more and more young people developing their entrepreneurial skills, making dreams come true and transforming lives in search of a fairer world with equal opportunities for all.